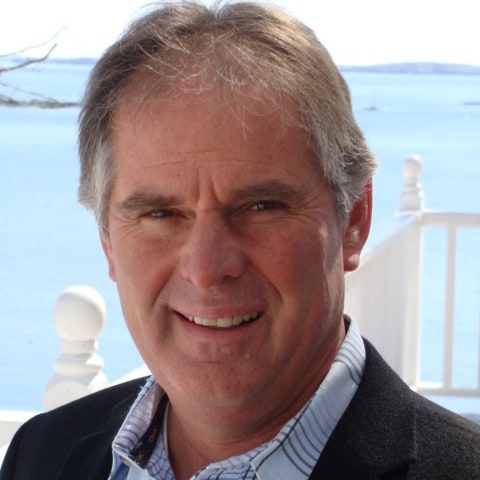 Broker, Mgr. Camden Office
My wife Pennie's wish had always been to travel to the east coast and see the fall colors. Mine was to take in the New England architecture and design that is the very essence of early America. In 2003, for our 25th anniversary, we finally made that trip. After spending a few days around the Boston area, we decided to head up the coast of Maine. We left early one October morning in hopes to end the day in Bar Harbor. Fortunately, we never made it to our destination. Traveling slowly up [...]
My wife Pennie's wish had always been to travel to the east coast and see the fall colors. Mine was to take in the New England architecture and design that is the very essence of early America. In 2003, for our 25th anniversary, we finally made that trip. After spending a few days around the Boston area, we decided to head up the coast of Maine. We left early one October morning in hopes to end the day in Bar Harbor. Fortunately, we never made it to our destination. Traveling slowly up the coast and enjoying the sights along the way, we arrived in Camden late that night. After a good night's sleep at a wonderful B&B, we walked downtown the next morning. We were literally in awe. The beauty and charm this town beheld were magical. We decided that day that Camden would someday be our home. We came back each year after and in 2006 bought our "circa 1830" home.
My real estate expertise I offer you comes from 35 years of experience as a custom home designer and builder. These homes are located throughout many prestigious areas of Southern California. The success I have enjoyed as a builder has come from spending the time listening closely to my clients, understanding their desires, and helping them achieve their goals. I am looking forward to spending that same time with you.
Maine has so much to offer that simply can't be found anywhere else. From the beautiful Penobscot Bay, islands, lakes, and mountains to the schools, churches, and close-knit community, it simply has something for everyone. It would be my honor to help you discover your place in Maine.
Office Location
73 Elm Street
Camden, ME 04843
Contact Info
Specifications
Languages:
Specialties:
Service Area: